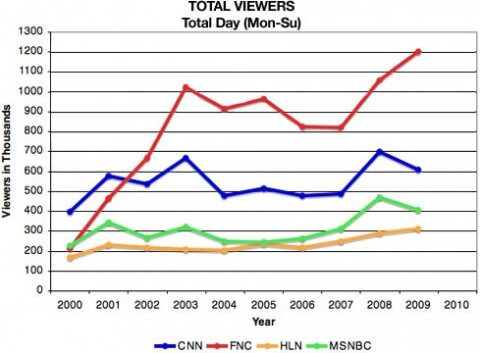 The 21st Century has been unkind to all the cable news networks. Except Fox, that is. The conservative news network has bucked the trend and grown a remarkable 570% in the decade.
This chart shows each network's Nielsen average year-by-year ratings for the last 10 years (12-27-99 thru 12-23-09).
There's only one solution for the other guys. Get Michael Mann to do the next ratings chart.
Source: Nielson via MediaBistro.com
---