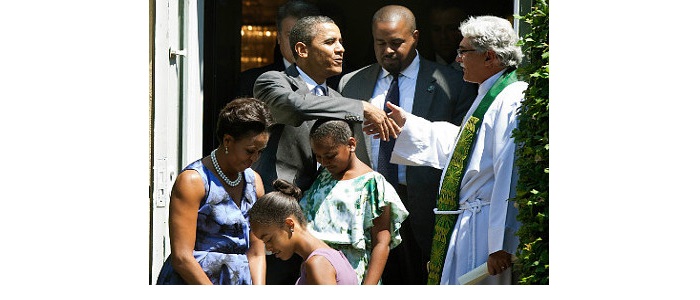 President Obama attends Easter service where pastor calls conservatives racist. And sexist and xenophobic, too. Here's what Rev. Luis Leon of Saint John's Church preached to the president today while trying to express the Passion and Resurrection of Jesus:
"You cannot go back. It drives me crazy when the captains of the religious right are always calling us back: for blacks to be back in the back of the bus, for women to be back in the kitchen, for immigrants to be back on their side of the border."
WTF? This is an Easter sermon? Who gave this yahoo a church?
---