Open TV & Film, a British production company, is working on a TV miniseries based on Barack Obama's run for the presidency as described in Newsweek journalist Richard Woolfe's book Renegade: The Making of a President.
"It is early days," Simon Shaps, chairman of Open said, "but we are sure there will no shortage of ideas for who plays the President."
Since our British cousins probably aren't as highly attuned to American culture and politics as we are here at IHateTheMedia.com, the least we can do is offer them a few casting tips. One might even say absolutely perfect casting tips.
And while we're in a helpful mood, we thought we might suggest a new name for the miniseries, too. They can't name it Renegade, because that was the name of a horrible syndicated show starring Lorenzo Lamas back in the '90s. So may we humbly suggest a far more appropriate name: The Left Wing.
Please send a limo and four tickets to the premiere party to IHateTheMedia.com, Mr. Shaps.
And now, ladies and gentlemen, let's roll the credits for The Left Wing, starring: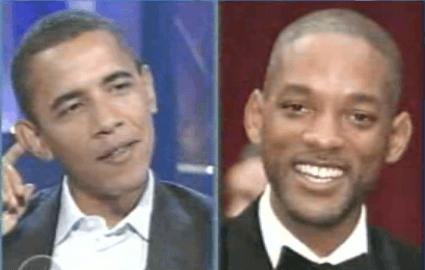 Will Smith as Barack Obama. In Ali, he played The Greatest. Now he'll play The One.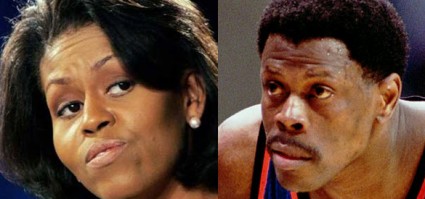 Patrick Ewing as Michelle Obama. Sure, former NBA great Ewing will have to spend some time in the gym to match Michelle's arms, but we're confident he can pull it off.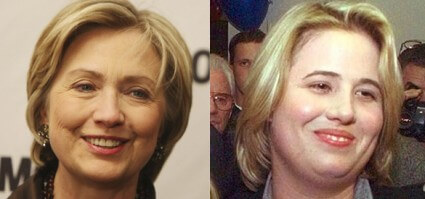 Chastity Bono as Hillary Clinton. One has emasculated every man she's ever met, the other emasculated herself. Empathy will make Chastity the perfect choice to play Hillary.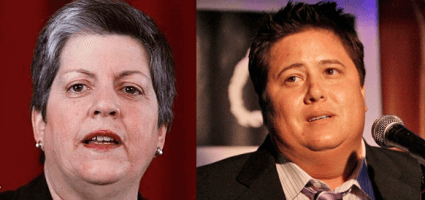 Chaz Bono as Janet Napolitano. Bono makes his/her television debut in a dual role sure to win him/her an Emmy.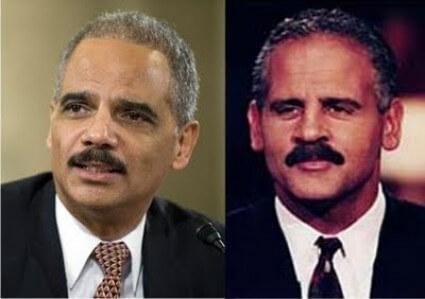 Stedman Graham as Eric Holder. To tell you the truth we're not even sure which is which.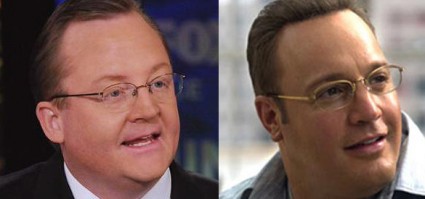 Kevin James as Robert Gibbs. Start engraving our names on the Emmys, because this casting is, in a word, inspired.
Katherine Helmund as Nancy Pelosi. Helmund's work in the Terry Gilliam film Brazil makes her a natural to play Pelosi.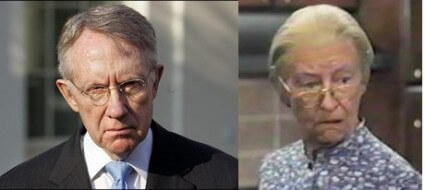 Irene Ryan (Granny from the Beverly Hillbillies) as Harry Reid. Two words: dead ringers.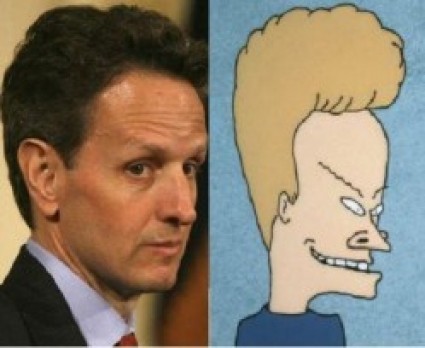 Beavis as Tim Geithner. Heh-heh-heh-heh.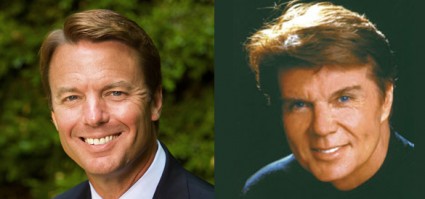 John Davidson as John Edwards. The same boyish good looks. The same shock of hair. The same winning smile. Oh, sure, Davidson is dead. But so is Edwards' career.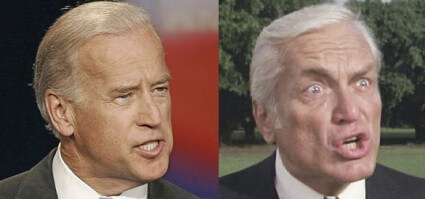 And special guest star Ted Knight as Joe Biden. Both men live by the same credo: Open mouth, insert foot.
Feel free to leave additional casting ideas in the Comments section.
H/T: Deadline.com