That racist Rush Limbaugh is at it again. He forced a random black man to come in off the street and perform a minstrel show at his wedding ceremony.
What's that? The black man is actually "The Hutch", Pastor Ken Hutcherson and he's a friend of Rush's and he performed the wedding. Nonsense. Everyone knows Rush Limbaugh is a racist.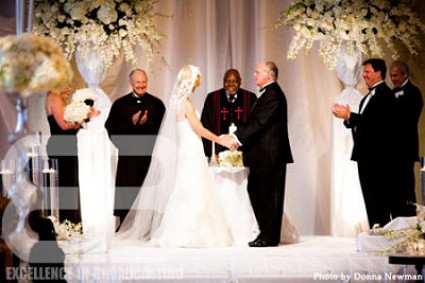 All liberal stupidity aside, congratulations to Rush and Kathryn.
Check out more photos of Rush's racist wedding at Rush's new Facebook page. Stunning photography by Donna Newman, who's pretty damn stunning herself.