Jim VandeHei, Politico's Executive Editor, appeared on MSNBC's Morning Joe and said that ugly politicians are more susceptible to … shall we say … temptations of the flesh than their better-looking colleagues.
"I've covered the Hill for about 16 years. The effect this place has, especially [on] men who come to Washington who are away from their families and the behavior you see at night is the behavior you often saw from our friends in college. Especially unattractive members of the Congress who have not had women show attention to them maybe since college. They come here. Power is an aphrodisiac. Suddenly they have women who are interested in them. It's a temptation some can't withstand."
Scarbrough agreed, saying, "Yeah, some of the fattest, ugliest guys …."
That got us thinking. Who are these hideous-looking human beings. So we took on our toughest assignment yet – looking through photos of every member of Congress. We used a very scientific method to determine who belonged on the list. We went through the list of official Congressional photos. We figured that if this is the way they look in photos for which they posed, this is the best they can possibly look.
The criterion were simple: We ignored those who were merely fat, or odd-looking or merely goofy-looking. Yeah, friends, we went for the damn near deformed. The barely human. The unadulterated ugly who are, according to VandeHei, soon to be often adulterated.
Let us be generous: The average Congressman is so unattractive that he couldn't get laid in a whorehouse with a fistful of fifties. David Vitter aside, that is.
After many painful hours of looking at official photos and after a tie-breaking vote by Mrs. Editor and Mrs. Administrator, we've put together this list of the ten members of Congress most likely to be tempted.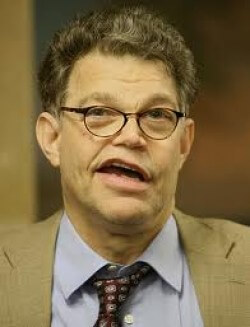 Senator Al Franken (D-MN) – Comedians say it's easier to get laughs if you're also funny looking. Based on that, Franken is a laugh riot.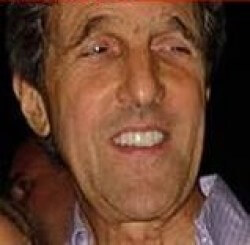 Senator John Kerry (D-MA) – His friends say he looks French. Coincidentally, the French word for ugly is "laid," something Kerry would never be if he weren't powerful.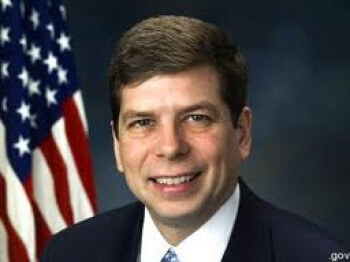 Senator Mark Begich (R-AK) – Mark put the "beg" in "Begich." He also put the "beg" in sex, because that's that only way he'd get any.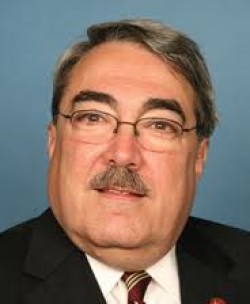 Rep. G.K. Butterfield (D-NC) – This guy's head is huge. He has more chins than the proverbial Chinese phone book. And he's getting dangerously close to having a Hitler moustache. But other than that…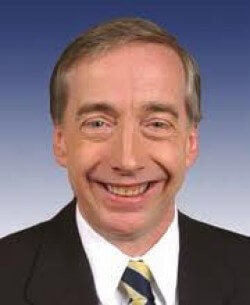 Rep. Geoff Davis (R-KY) – According to legend George Washington had a set of chompers made out of wood.  This guy, it would seem, had his made out of butter.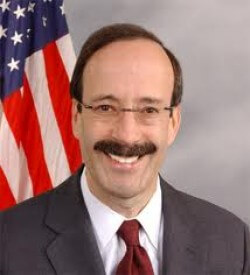 Rep. Eliot Engel (D-NY) – If the whole public servant thing doesn't pan out he can always go back to giving away free candy out of the back of his van.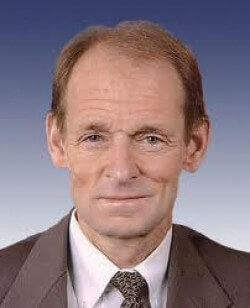 Rep. Timothy Johnson (R-IL) – Johnson looks like a mortician, which is quite a coincidence, because the only way he could get lucky before his days in Congress was to hang out at the funeral parlor and wait for the embalming process to take hold. Oh, happy Friday night!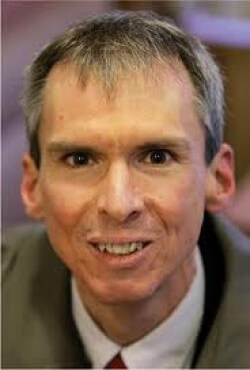 Rep. Daniel Lipinski (D-IL) – Something tells us that not everybody in congress can claim to have had two sets of grandparents.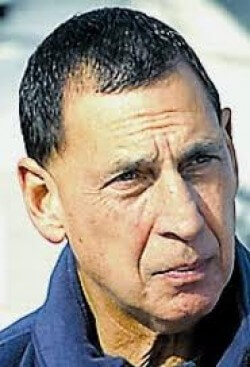 Rep. Frank LoBiondo (R-NJ) – The illegitimate love child of Tonto and Jack Webb. The high society Washington, DC babes call Frank their "little moon pie face." They add the pie part just to be nice.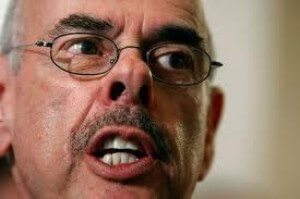 Rep. Henry Waxman (D-CA) – We're pretty sure that Henry Waxman has never been laid.  Lucky for him his species is capable of reproducing asexually.  Unluckily for us his species is capable of reproducing asexually.
Rookie of the Year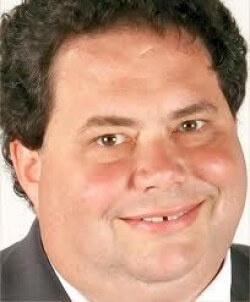 Rep. Blake Farenthold (R-TX) – Did you ever see that movie "The Forty Year Old Virgin"?  Judd Apatow is still writing this guy checks.
Ugly Emeritus
Rep. Alan Grayson (D-FL) – Power-loving women fawned over Alan. Was it his piñata-shaped bubble head that turned them on or simply the mysterious  gaze of a man without a frontal lobe?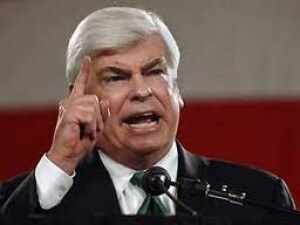 Senator Chris Dodd (D-CT) – Once Chris became Senator, women immediately found his "badger stuck on an electric fence" look quite appealing.
Women's Auxiliary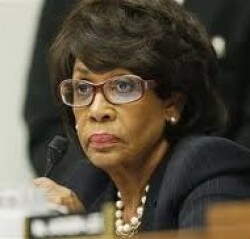 Rep. Maxine Waters (D-CA) -Based on this theory, Waters is boinking her brains out in Washington, DC. Which explains many of her public comments.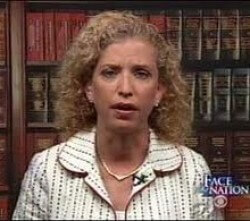 Rep. Debbie Wasserman-Schultz (D-FL) – A picture may well be worth a thousand words.  But this Wasserman Schultz portrait only brings one to my mind:  Abstinence. Ironically this troll is a major champion for Planned Parenthood.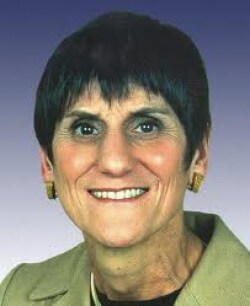 Rep. Rosa DeLauro (D-CT) – Folks back home are sure disappointed with the distinguished madam from Planet Vulcan. Her support of Obamacare and Barackonomics have guaranteed that we shall neither live long nor prosper.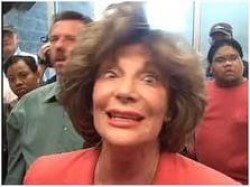 Rep. Shelley Berkley (D-NV) – Whoa! Who knew that Carol Channing and Jeffrey Dahmer had a secret love child?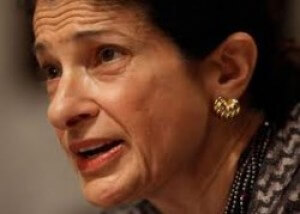 Senator Olympia Snowe (R-ME) – When they call politics "Hollywood for ugly people," it's Olympia Snowe they're talking about. Is it just us or is it almost impossible to tell her ear from her nose?
Source: MediaBistro.com, Wikipedia