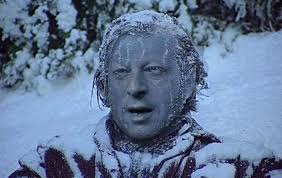 Bitter Cold Thanksgiving Will Be Among the Coldest on Record in Parts of the Northeast. We wonder if Al Gore will be giving a seminar on global warming over Thanksgiving?
An arctic air mass will engulf the Northeast in time for Thanksgiving.
Some cities may see their coldest Thanksgiving Day on record.
Lows will be 15 to 30 degrees below average Thanksgiving and Black Friday.