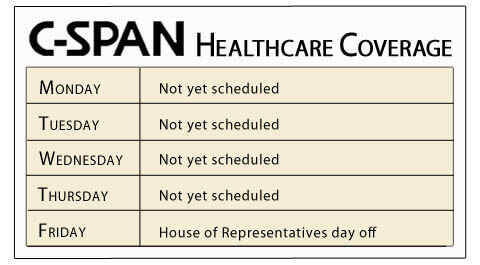 President Obama promised complete transparency in healthcare negotiations. He said every session would be broadcast live on C-SPAN so the American public could be completely informed.
With that promise in mind, IHateTheMedia.com presents the above handy viewing schedule.
We assume The Most Honest President of the Most Transparent Administration in History would not lie to the country, so C-SPAN should be rolling their camera's into Harry Reid's office very soon.
If you'd like to hear the President's actual promise, click Play on the video below.