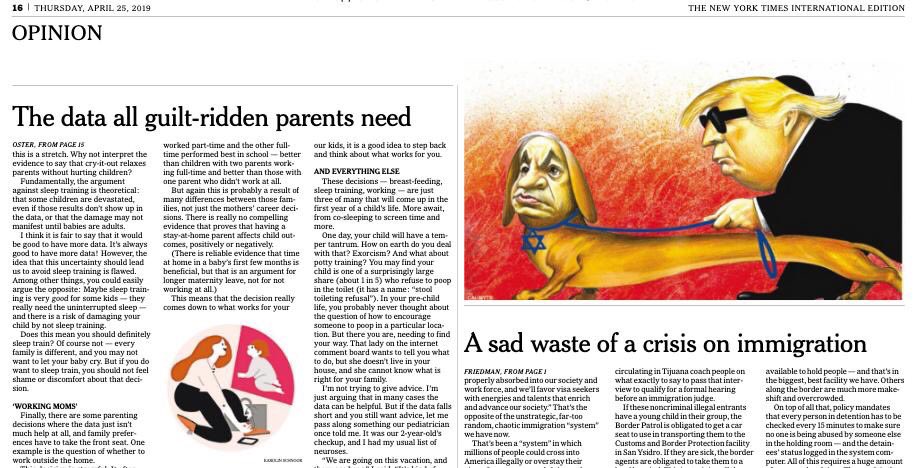 NEW YORK TIMES PATHETIC EXCUSE FOR PRINTING ANTISEMITIC CARTOON. The NYT goes full anti-semite.
It used to be that we were told that Trump was fostering "Trump antisemitism" and driving a new wave of antisemitism in the US. But the cartoon depicts him as a Jew. Well, which is it? Is he fostering antisemitism, or is he now a closet Jew being led by Israel, depicted as a Jewish dog? We used to say that images "conjured up memories" of 1930s antisemitism. This didn't conjure it up; this showed us exactly what it looked like.

The Nazis also depicted us as animals. They also put Stars of David on us. Antisemites have compared us to dogs, pigs and monkeys before. It used to be that it was on the far-Right that Jews were depicted as controlling the world, like an octopus or a spider.

But now we see how mainstream it has become to blame the Jews and Israel for the world's problems.
For what it's worth (not much) they published an apology and took the cartoon down.