If the Great Recession has hit your family, don't worry. Just send your kids out to work this summer. It's about time the lazy little slugs begin contributing to the family.
According to this ad from Craigslist Boston, this socialist summer camp is sponsored by all the usual left wing extremists: Amnesty International, the ACLU, the League of Conservation Voters, Planned Parenthood, Equality California, the American Society for the Prevention of Cruelty to Animals, the Democrat National Committee, MoveOn.org, Repower America, Working America, Common Cause and the Center for American Progress.
The ASPCA? Did we miss something? When did the ASPCA become a radical organization?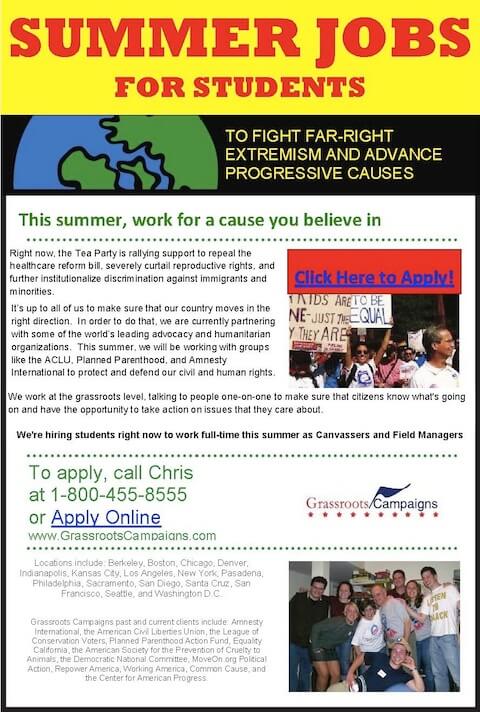 H/T: C02 Insanity