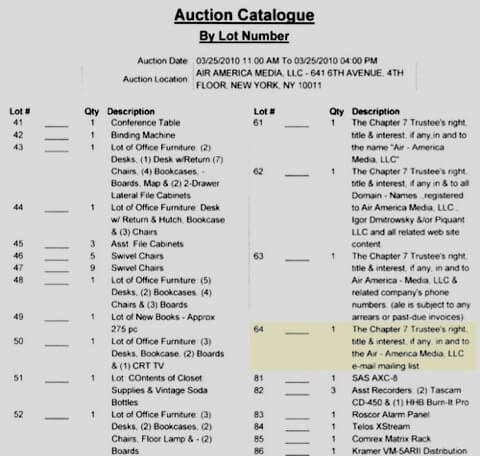 Let's see, Air America broadcast the most toxic programming in the history of radio. They stole money from a children's charity. They stiffed their own employees for wages and benefits. And then they went bankrupt. Twice.
Well, they're out of business now, so there's nothing more Air America can possibly do to hurt anyone.
Not so fast.
Turns out the bankruptcy administrator is now selling off Air America's "not be divulged to any third party" newsletter list and calling it "intellectual property."
Here, from David R. Malt & Co.'s 435-item listing for the Air America bankruptcy auction, is the relevant portion highlighted in yellow.
H/T: Gawker.com