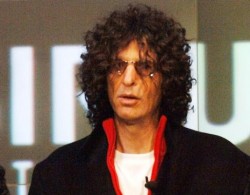 When Howard Stern left terrestrial radio for the world of satellites, he was replaced by three different regional hosts. Two of them went down in flames almost immediately, but CBS Radio had high hopes for the third, comedian Adam Carolla.
Had. As in past tense. Formerly. No more.
AllAccess.com, a popular radio news site, reports that affiliates have been notified that Friday will be Carolla's last day at CBS Radio.
"Yes, there will be a large announcement, Carolla said. "We will do that tomorrow or later today. We'll play it by ear. You will find me via the webcast. So all you junkies can get a little hit of the Ace Man methadone."
Rumors have been floating around the radio industry that CBS wants to kiss and make up with Howard Stern, lure him away from the failing satellite radio experiment, and back to "real" radio.
No matter what happens to Stern, we wish good luck to Carolla. We enjoyed his neurotic ramblings.