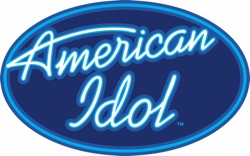 Say it ain't true, Paula.
One cog in American Idol's production machine says the show is completely fixed and that producers have already chosen the final four competitors.
According to an unnamed female production staffer, Danny Gokey, Lil Rounds, Adam Lambert and Alexis Grace will be seen in the finals. She insists she's not speculating. "Those are the people," she said.
But that's where the agreement ends. Judges and producers reportedly can't agree who the final two should be.
"Adam Lambert and Lil Rounds are better singers and musicians than Gokey and Grace, but they're too much like past winners and 'A' successes," the woman said. "Adam's too close in style and sound to Chris Daughtry, while Lil Rounds is a dead ringer for Fantasia. Even their background stories are similar!"
"The producers really want it to be Danny or Alexis," she added. "They think they're very commercially viable, have a good image and a great story."
We knew this thing was fixed a couple years ago when Sanjaya didn't win. C'mon, that guy was a major talent.
Source: NY Daily News