In honor of Presidents Day, USA Today/Gallup did a poll that asked the simple question, "Who is the greatest American President in history?"
The answer is exactly what most IHateTheMedia.com readers would expect. And exactly what most liberals dread.
Is there room on Mount Rushmore for one more of history's giants?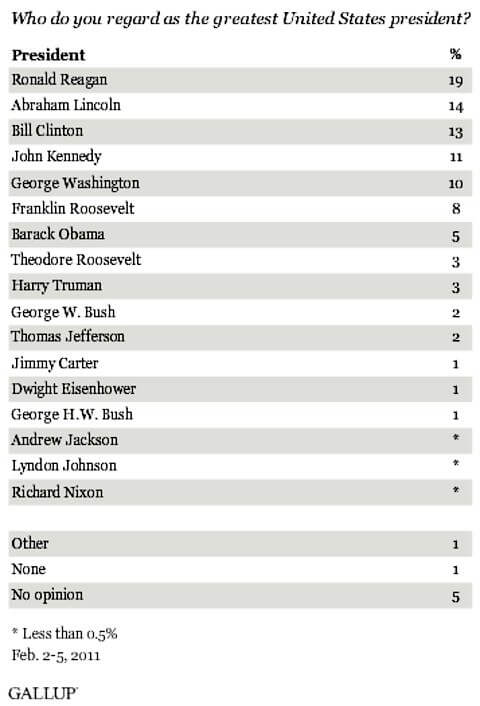 "Results for this USA Today/Gallup poll are based on telephone interviews conducted Feb. 2-5, 2011, with a random sample of 1,015 adults, aged 18 and older, living in the continental U.S., selected using random-digit-dial sampling."
Source: Gallop