After the President gives a speech the White House puts out a transcript complete with audience reactions noted.
For example, he spoke to the Democrat National Committee on Monday and said that his administration had created 2.1 million jobs. The transcript duly noted that the audience laughed.
Who can blame them. Surely they thought it was intended as a punch line.
But when conservative bloggers publicized the fact that Democrat contributors laughed at the claim, the White House rushed out a new, improved transcript.
The new one replaced (Laughter) with (Applause).
We have a feeling that someone in the White House isn't laughing right now.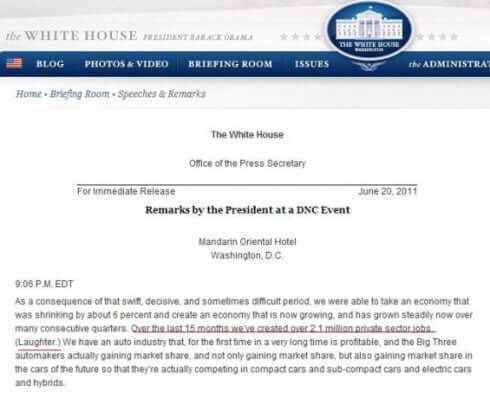 H/T: Gateway Pundit