This is a shot of the Obama clan being greeted in Brazil by Brazilian President Whoever. Or some other Brazilian woman. We're really not sure.
BigFurHat, world-renowned fashionisto over at iOwnTheWorld.com, said, "I'm convinced Mooshell is color blind, and I don't mean she's a non-racist."
The media says Michelle is the new Jackie Kennedy and we say, "Could be." After all, the former First Lady hasn't been seen wearing anything fashionable since early 1994, either.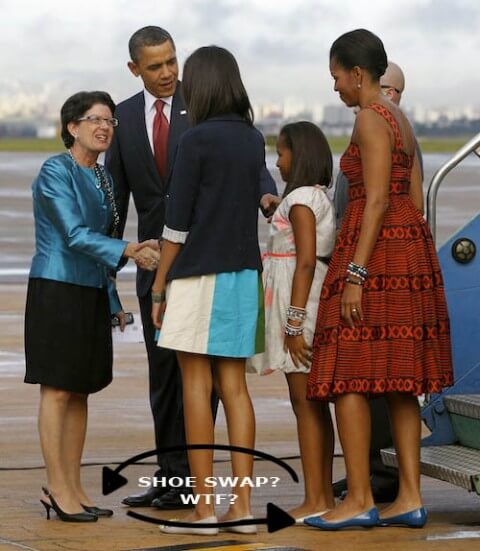 H/T: iOwnTheWorld.com