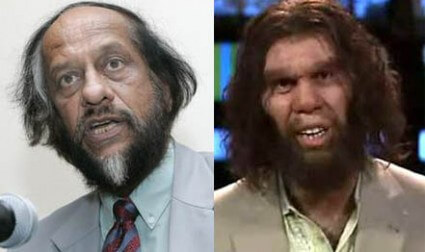 Global warming skeptics have said that meeting the United Nations Intergovernmental Panel on Climate Change's harsh emission goals would require a return to life in the Stone Age.
This seemed preposterous until we saw a photo of Rajendra Pachauri, Director General of the Energy and Resources Institute and Chairman of the IPCC. Suddenly, it all makes sense.
Pachauri and the Geico caveman. Separated at birth?