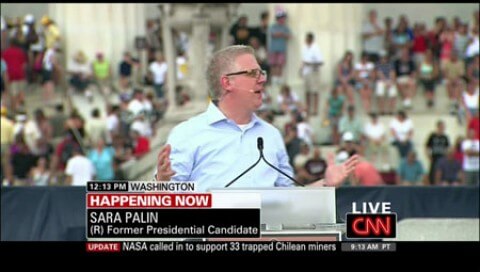 If the suits at CNN ever sit down to figure out why no one watches their network anymore, they might want to review their coverage of Glenn Beck's Saturday rally in Washington, DC.
1. If we're not mistaken, that's Glenn Beck, not Sarah Palin
2. Sarah Palin spells her name s-a-r-a-h
3. Sarah Palin was a candidate for Vice President, not President.
Other than that, the weekend crew at CNN did a fine job covering Glenn Beck's Restoring Honor rally. A damn fine job.
Source: Inside Cable News