When we heard that Levi Johnston was running for mayor of Wasilla, Alaska, we cheered. We consider his campaign proof that anyone – absolutely anyone – can succeed in America.
In lieu of making a donation to his campaign, we did the next best thing: We ran an ad in yesterday's Wasilla Frontiersman newspaper telling the town's residents why they should support this All-American Every Boy.
We did it because we're warmhearted, caring people.
So why are we getting all these angry emails?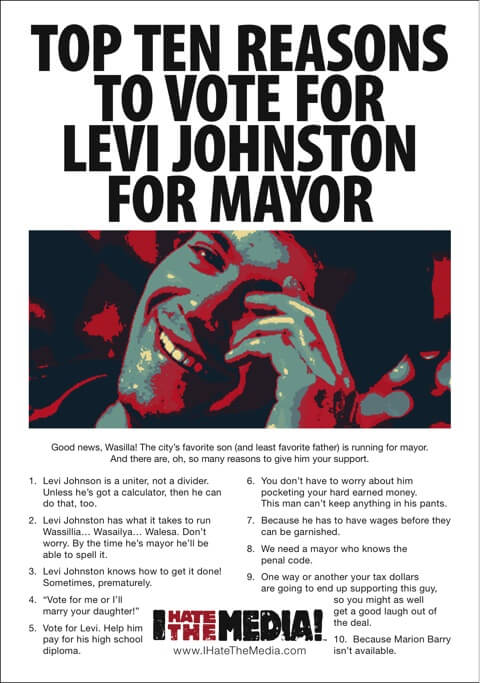 (Click image for full-size version. You may download and use in your blog)
You can see the entire newspaper page here.