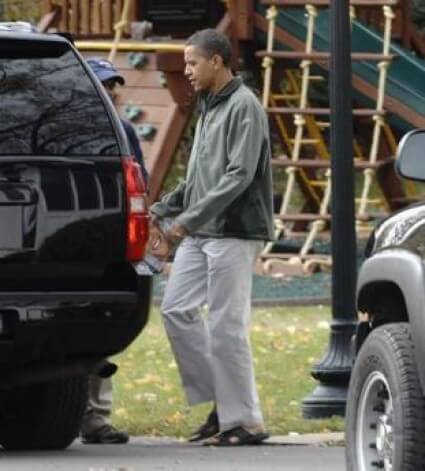 You have to be a bit of an egomaniac to be a politician. In fact, it may be an absolute requirement.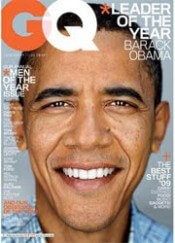 But, c'mon, our current Commander-In-Chief takes it to a new level.
GQ, once known as Gentleman's Quarterly, is about as far to the left as a publication can get. So, naturally, when they decided to do a "Men of the Year" issue, they also decided to feature Barack Obama. Not just as Man of the Year, mind you, but as Leader of the Year. And they filled the cover of the magazine with his huge, smiling mug.
That, of course, makes it even funnier that President Ego-bama was caught carrying the magazine.
Not that it's surprising. After all, Barack Obama is Barack Obama's favorite topic.