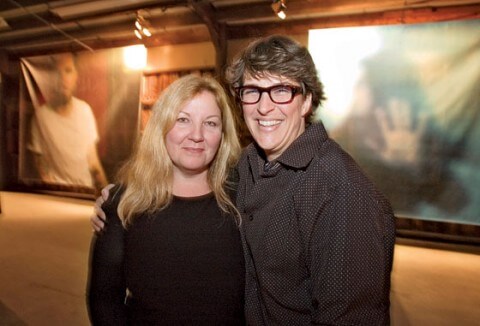 Let's see. How can we put this delicately? OK, how about this:
MSNBC's make-up artists are incomparable geniuses who deserve Emmys. Maybe multiple Emmys.
We honestly thought that was troubled actor Andy Dick in photo above. Turns out it's Rachel Maddow and her life partner Susan Mikula. Or so they say.
Has anyone ever seen Maddow and Dick in the same place?