When we heard Al Gore was moving into a new beachside Montecito mansion just a couple hours down the road from IHateTheMedia.com's international headquarters, we did the neighborly thing and tried to deliver a welcome basket filled with central coast wines. Unfortunately, the security guards weren't as neighborly as we were.
So we did the next best thing and ran an ad in the Montecito Journal, Al's new hometown newspaper, welcoming the Goracle to the neighborhood.
We did it because we're warmhearted, caring people.
So why are we getting all these angry emails?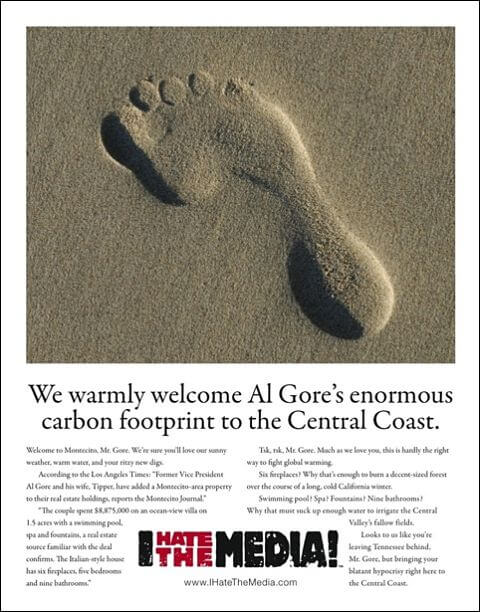 (Click image for full-size version. You may download and use in your blog)